Happy Martin Luther King, Jr. Day WEEKEND! I hope everyone is loving on their friends and family and just overall being grateful that we live in a society where diversity and love is the goal. Although we still face hatred every day, we are still given the opportunity to love and be loved, despite our backgrounds or the color of our skin. I hope you all take a moment to give a big thank you to the people who set these changes in motion and to those who still stand up to hate every day.
"Darkness cannot drive out darkness; only light can do that. Hate cannot drive out hate; only love can do that."
Martin Luther King, Jr.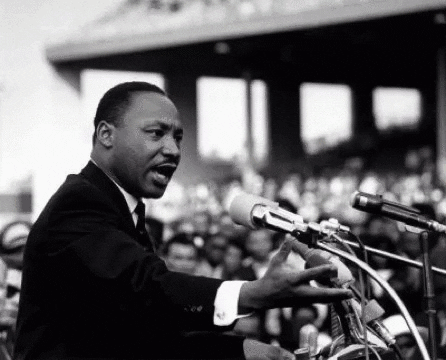 Despite being relatively busy, I have found myself FINALLY settling down after the holidays. Is anyone else going through that? Do you still have little traumatic moments where you're like, "OH, I'VE GOTTA CLEAN/PACK/BUY/SEND SOMETHING..." but then you realize that you really don't and you let out a good old sigh? Same. Although, I have been making big efforts to clean up my eating habits, drink even more water than I already had been, and work out EVERY DAY. So I am just going from one traumatic thing to another, honestly. (Just kidding, being healthy is good, but I miss my desserts).
Throughout all of this, I have been completing final projects, finally watching Outlander (I hated the books so I put it off..but I'm now hooked), and, of course, taking portraits. I am so excited to show off this little tot! He was born only 2 days before my own birthday, so I wish him luck throughout his lifetime of combined presents and unfortunate, indoor birthday parties (I also wish his parents luck as well, poor souls).
His mommy and I had met at a bridal shower for a good friend and I am so happy she chose me to capture the first real photos of her little one. I was blown away when she presented a good haul of props for this shoot! My heart could not handle the military influence. Obviously, I'm a big sucker for that kind of thing, so I was quite thrilled. Although little man was wide awake for a good portion of the session, he did stay content, which is all we can really ask for. Note that scowl in the first shot, though! He was definitely giving me the cutest stink eye imaginable, but once we let his little arms loose (sweet wiggle-worm!), he warmed up to the idea of being in the spotlight.
Newborn sessions always remind me to slow down. These moments cannot be rushed or completely planned. I always tell parents to come in with an open mind and just roll with the punches. Aiden's parents were seriously a shining example on how to do just that! And they were so creative to boot!
I hope you all love these shots because I have serious heart eyes for days over how they turned out!
All my love to you all and I wish you the best week and remainder of your weekend!
They all have matching bracelets!